View some of our members...
Karin Hubbard
(Murfreesboro, United States)
Please see profile at www.karinhubbard.com...
Jorge Sylvester
(Brooklyn, NY, United States)
JORGE SYLVESTER Alto Saxophonist, Composer,Arranger, Producer, Teacher and Band Leader. B...
Ray DeNice
(Woburn, United States)
Teaching experience on Saxes,flute,and clarinet. Play the music you love and learn from so...
Stephen Garelli
(Salem, Oregon, United States)
Tenor and Alto Jazz, Blues, Soul and Funk. Backing Vocals. Playing in Two bands but always...
Simon Styles
(Perth, Australia)
PROFESSIONAL WOODWIND MUSICIAN - PLAYED WITH / SUPPORTED: • Manhattan Transfer • Spa...
Click here for full directory of members...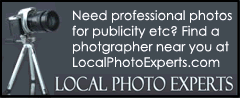 Piano Accompanists.com
Fast becoming one of the most useful sites for piano accompanists.
Join now...
it's FREE!
Sax Profiles - Recent News
| | | |
| --- | --- | --- |
| | Happy New Year to all our members! Best wishes for 2014 | |
Here at SaxProfiles.com we would like to wish you all a very happy 2014! We have continued to grow throughout 2013 as one of the foremost resources on the web for professional saxophonists. If you are a saxophonist then why not join SaxProfiles.com today? It is 100% free to join, although we do offer a premium service for our Professional Members (fees listed below). Professional Members enjoy priority listing in our search results, along with an enhanced profile including audio recordings, videos (including YouTube), photo gallery, SMS alerts, biography and much more.

Professional Membership Fees 2014

UK: £19.95

USA: $29.95

Canada: $29.95

Australia: $29.95

Europe: €23.95

New Zealand: $37.95

Singapore: $39.50



| | | |
| --- | --- | --- |
| | Professional Membership at Sax Profiles | |
Membership at SaxProfiles.com is completely free, but you can greatly increase interest in your services by purchasing a Professional Membership.

Professional membership puts you right to the top of our search results, making it much easier for people to find you. Also professional members can create photo galleries, video galleries, biographies and more. It is like having your own website but even better.

Here are our current pricing details for Professional Membership:

UK: £19.95

USA: $29.95

Canada: $29.95

Australia: $29.95

Europe: €23.95

New Zealand: $37.95

Singapore: $39.50

Other currencies are available, please go to our payment page to view all currency pricing details.

So don't delay! If you are not a member already it is easy to join by clicking here.



| | | |
| --- | --- | --- |
| | SaxProfiles.com - Complete Relaunch! | |
Sax Profiles - a brand new website for Saxophone Players.

We have just finished work on a complete revision of SaxProfiles.com. We have been working hard to create a site which we feel will be an invaluable resource to saxophone players around the world. Here are just a few of the new features at SaxProfiles.com:

Saxophonist Search Facility - We have created an enhanced search facility which allows you to easily locate saxophone players and sax teachers near to you. We have added lots of options for filtering the results. Since we are a new site, you probably will not need all these filters yet. As we grow, however, their usefulness should become apparent.


New Graphical Design - We've spent a lot of time trying to get the appearance of SaxProfiles.com just right. We hope you like our new design!


Uploads - We have made the audio / video upload facility clearer and more reliable. We have increased the maximum upload size (for all files) to 32MB, meaning that you can even host 4 minute video tracks (or hour-long audio tracks) on your profile.



We hope that you find SaxProfiles.com useful, and would of course appreciate your feedback concerning the website. If you feel that there are any features you would like or things that could be improved, please do not hesitate to let us know. Your feedback helps us to improve SaxProfiles.com.